Superintendent Kyle Repucci is pleased to share fourth-graders from the East Rochester and Nancy Loud Elementary Schools visited the Great Bay Discovery Center earlier this month for hands-on lessons about local cultural history.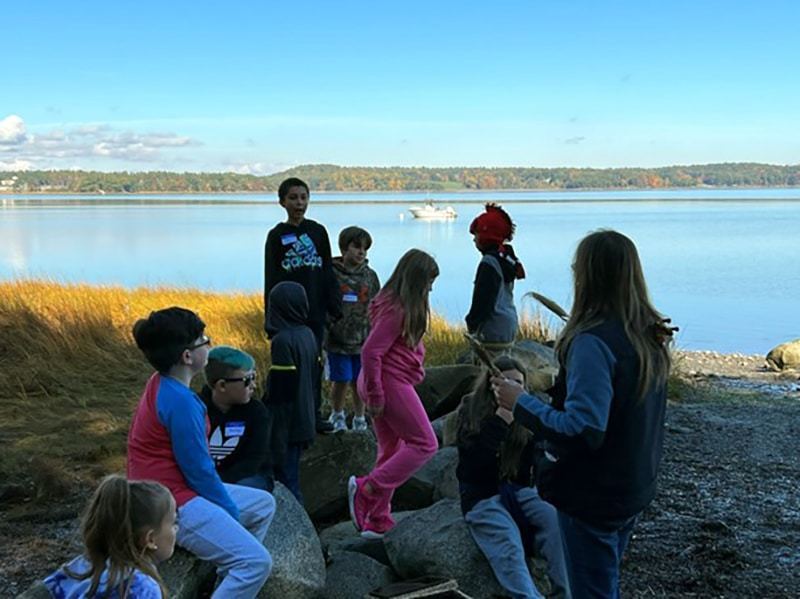 Located in the Great Bay National Estuarine Research Reserve in Greenland, the Great Bay Discovery Center offers children and adults hands-on opportunities to learn about nature and the cultural history of the region.
Fourth-graders from the East Rochester and Nancy Loud Elementary Schools were able to visit the center on a crisp, beautiful day on Oct. 11, and participated in exercises at five stations at the center as part of an interactive fall cultural history program that included lessons that fit Social Studies curriculum standards for grades 2 to 5.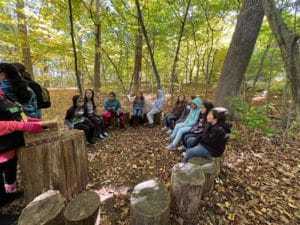 At the Bounty of the Bay station, students learned about the different tools that were used throughout history to harvest resources from the bay, including for trapping, waterfowling, ice fishing and shellfishing.
The Trail of the Arrowhead station included a trail walk where students learned about the history of the Abenaki and Pennacook Nations, and explored how Native Americans survived and lived off the land.
The Tom Wiggin station told the story of Wiggin and his father, who farmed hay off the Bay. Wiggin is a fictional character who is based on a real family that lived on the Great Bay in the 1800s when farmers cut salt marsh hay to feed livestock.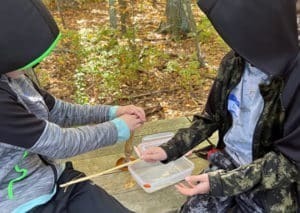 The Great Bay Country Store station taught students about gundalow ships that carried goods from town to town before there were tractor trailers and more modern means of transportation, and how products like cloth, flour, smoked fish and sugar were distributed to country stores for purchase or trade. Students were able to make purchases from the country store as well.
Lastly, students got to experience cracking open acorns and breaking them down to use for cooking food.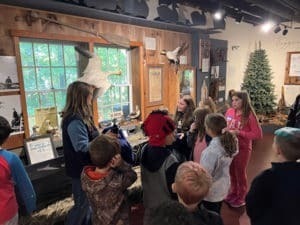 "Our students had a great time learning about the culture and history of the region, and trying out the tools and food from history," said Fourth-grade teacher Dan Saucier.
"I would like to express my gratitude to the New Hampshire Charitable Fund, which provided a grant for Stafford County Schools which helped us fund this trip," said Superintendent Repucci. "Our students were able to have fun while learning key parts of their Social Studies curriculum, and we are thankful for the support."
To learn more about the Great Bay Discovery Center at the Great Bay National Estuarine Research Reserve, visit: https://greatbay.org/.