We are excited to announce that "OuR Cafe Restaurant" is open to the public starting this week. We are open on Wednesday, Thursday and Friday from 11:30 - 12:30pm. The last order will be taken at 12:15pm! We hope to see you there!
Best of luck to our Robotics Team this weekend!
It was a great day speaking about District Pathways from Elementary to Career with Leadership Seacoast! So many opportunities for our students in Rochester!
Congratulations are in order for our Restaurant Management ProStart Competition Team and their teachers, Mrs. Garay and Mrs. Weymouth. Our team came in second at the State Competition today!
Looking to work with an amazing group of professionals? Please consider joining the Rochester School Department.
I recommend that all superintendents start their days reading to students. Impossible to have anything but an amazing day after this kind of start!!! @ERSCHOOL @NLS_Rochester @AASAHQ
It was another great student vs staff basketball game at RMS this afternoon!
CTE Career Spirit Week - What a "JEAN"ius group of Administrations!!! #RSDUNITED
Students and families in grades PK-12, please join in on the CTE Spirit Week fun - Feb. 13-17th!
http://bit.ly/3DdHWvV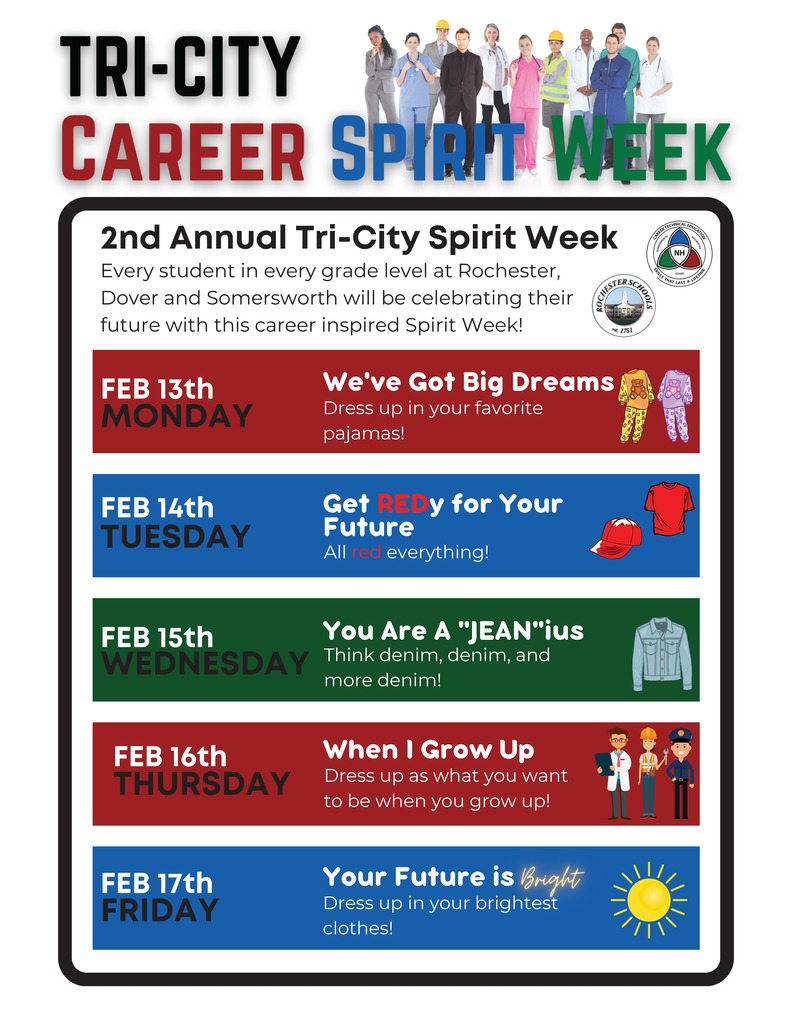 Mayor Paul Callaghan presented the R.W. Creteau Center a Proclamation last night at City Council, proclaiming the month of February 2023 as Career Technical Education Month!
With the theme of "School Counselors: Helping Students Dream Big," National School Counseling Week, Feb. 6-10, aims to highlight school counselors' invaluable contribution to our schools and students.
http://bit.ly/40ztQ1F
Today was the first day of the "WorkReadyNH Class" at Great Bay. We have 7 Spaulding students taking this class!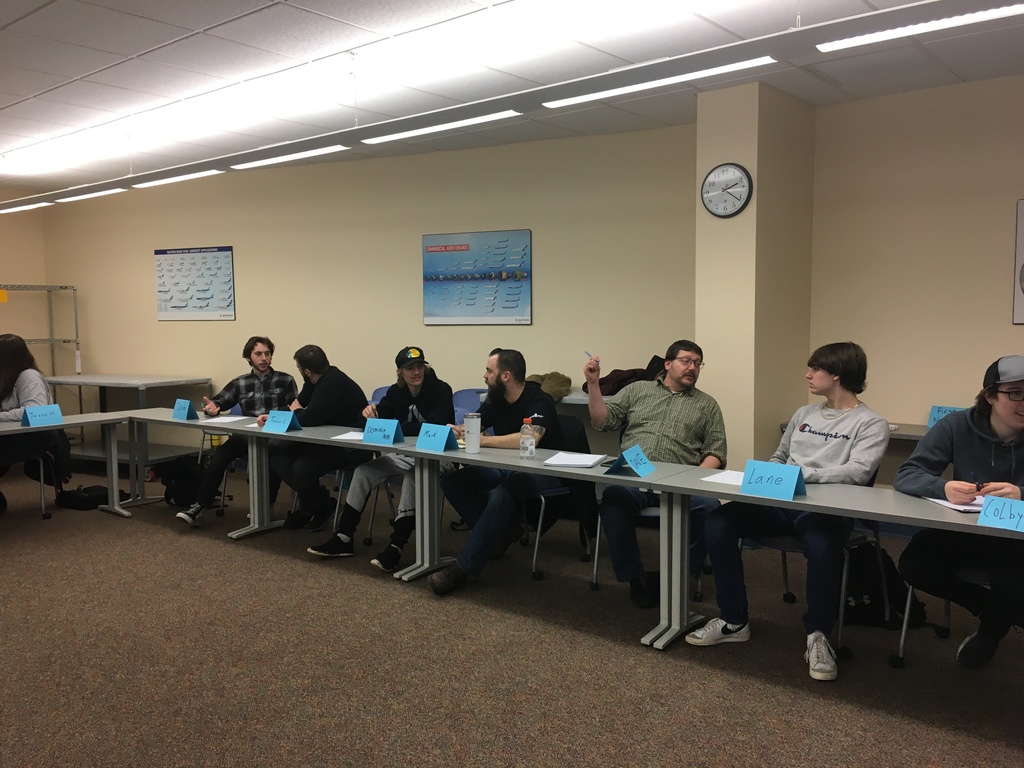 AFJROTC students working together on a team-building activity! #CTE #Proud2bRSD #AFJROTC #IamCTE #RWC_RTC
Student Jaiden working on a long exposure image 📸 for Videography & Photography! #CTE #Proud2bRSD #studentphotography #IamCTE #RWC_RTC
HVAC student David wants to know if you know what's wrong with this picture? #CTE #Proud2bRSD #HVAC #IamCTE #RWC_RTC
Mr. Discoe & Ms. Lattime getting fingerprinted by Criminal Justice students! #CTE #Proud2bRSD #CriminalJustice #IamCTE #RWC_RTC
Michele Halligan-Foley and NTHS Advisor Sean Kenney warmly welcome student the 2023 National Technical Honor Society. Congratulations to NTHS students and their families.
Tonight the RW Creteau center hosted two teams from Dover CTC and one team from Exeter SST to compete in an MRE (Meals Ready to Eat) culinary challenge! Students had 90 minutes to prepare a dish. Check back tomorrow to read the full article where we reveal the winner!
It was a "Might Mac" morning! An awesome group of students helped with morning announcements and there were lots of positive shares in Mrs. Byrne's morning meeting!!!