Message from SHS Principal, Mr. Roy: Greetings from Spaulding High School! As many of you are aware, trending nationally among teens on TikTok is something called "Devious Licks". Students steal objects and post what they've taken on their own social media accounts. Unfortunately, we have had a few incidents in our school. This theft and vandalism will not be tolerated and is placing undue stress on our school community. It has also caused us to close several bathrooms over the past week. With the exception of the third floor, all bathrooms have been reopened and are being closely monitored. We want nothing more than our students and staff to take pride in their school by respecting the facility. Please know that damage and/or theft will be reported to local law enforcement and students responsible will be charged and will receive school consequences. If you have any questions, please reach out to your child's administrator. Thank you for your support in helping us try and put this situation behind us as quickly as possible. Mr. Roy Principal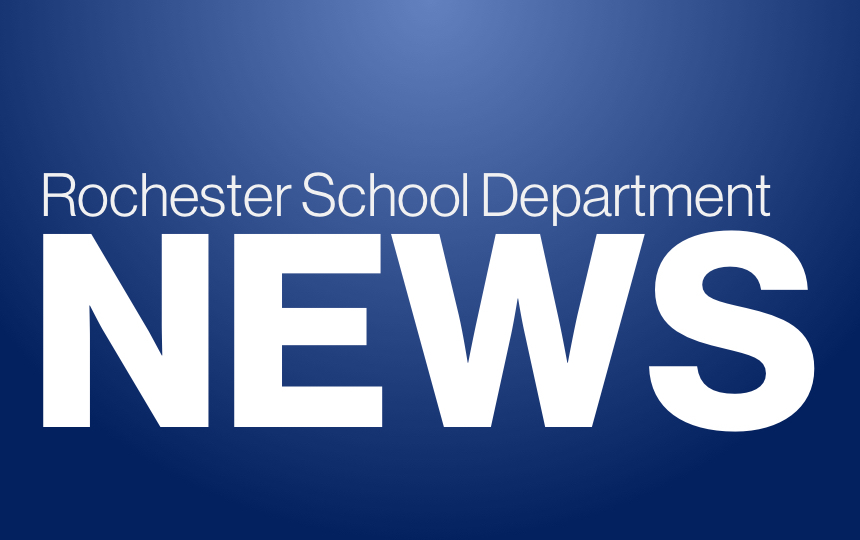 RSD District Expectations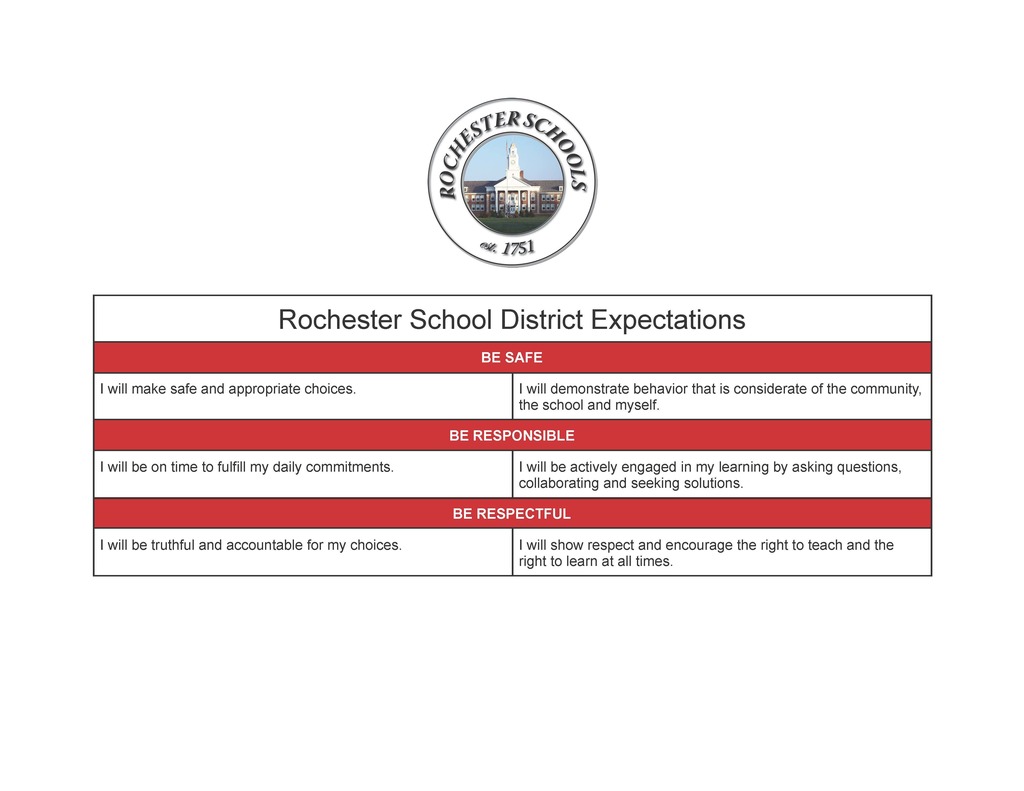 Last night our school board approved the following mask policy: PK-6 students and staff will be required to wear masks indoors unless seated with three feet of physical distancing in an educational setting. Grades 7-12 masks will remain optional. Universal masking will be required at specific school locations if and when a cluster is identified by DHHS. If your student does not have a mask one will be provided to them.
All students, riders, and drivers are required to wear a mask while riding a school bus per federal guidelines (U.S. Department of Transportation, 2021). Students may still opt to be driven to school by family members or as part of a student carpool.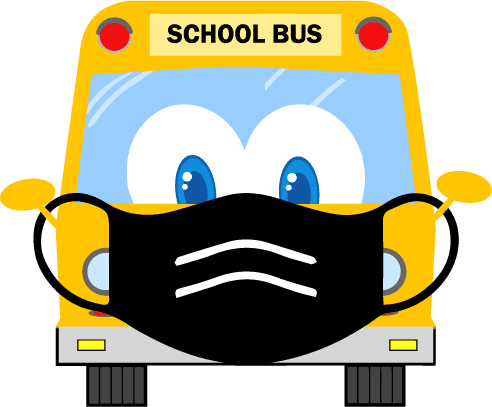 At this time the 7-Day Total Test Positivity Rate is 8.6%. Per our School Board's decision on August 12th, masks will be optional indoors while 7-Day Test Positivity remains less than 10%.
Consider joining the Rochester School Department Team!!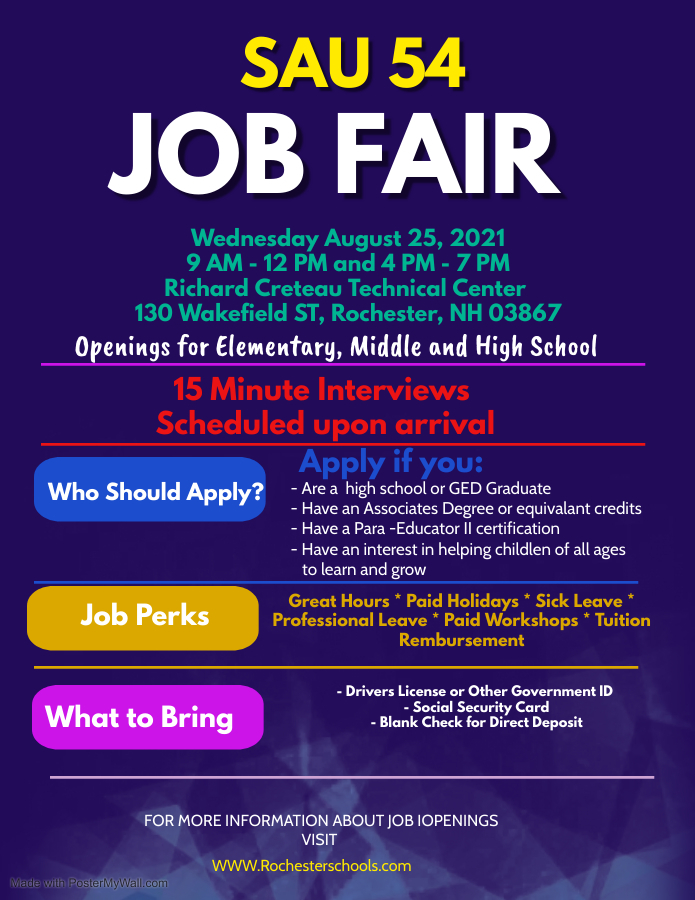 Please consider joining the Rochester School Department Team!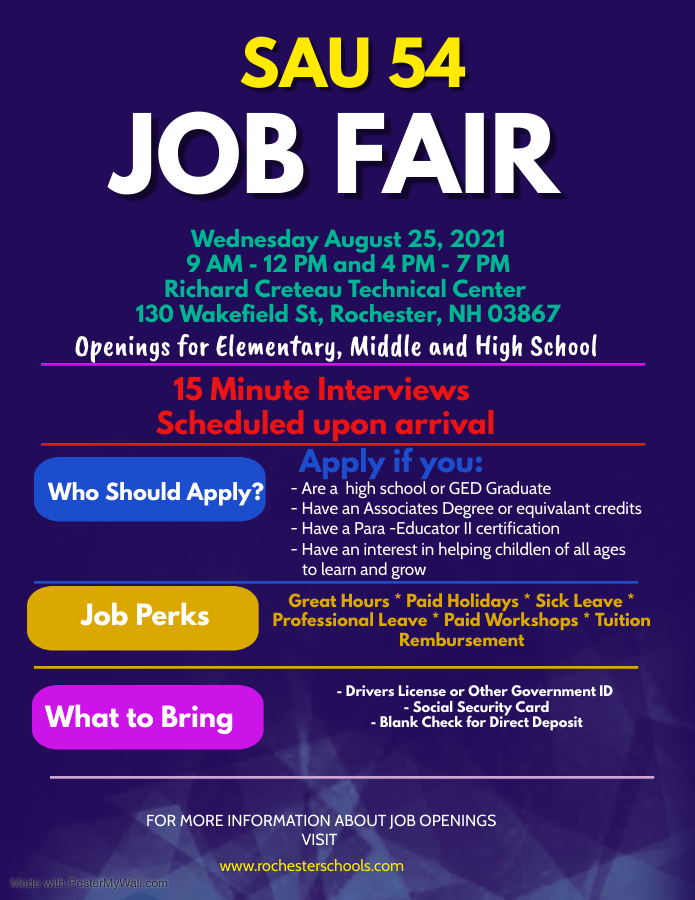 Last night the Rochester School Board approved our 2021-2022 Opening Plan. This plan will be reviewed on a monthly basis.
https://bit.ly/3ACzNgL
The first day of school for Maple Magnet Street School is Monday, August 9th!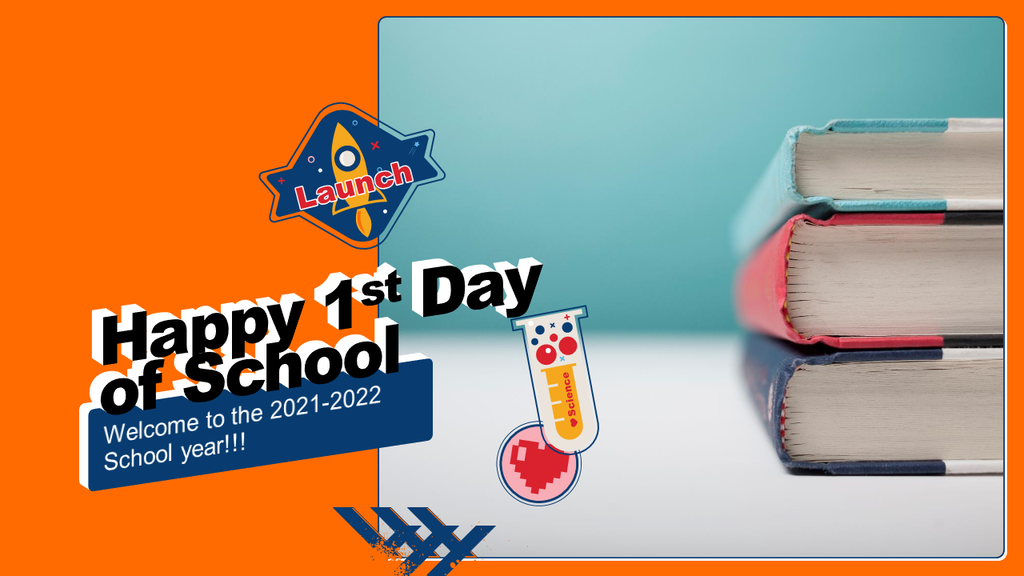 The Rochester School Department is pleased to welcome Sarah Reinhardt as our new Director of Student Services. Sarah is an experienced educator who recently served as the Director of Special Education for SAU 50 - Rye, Newington, and Greenland.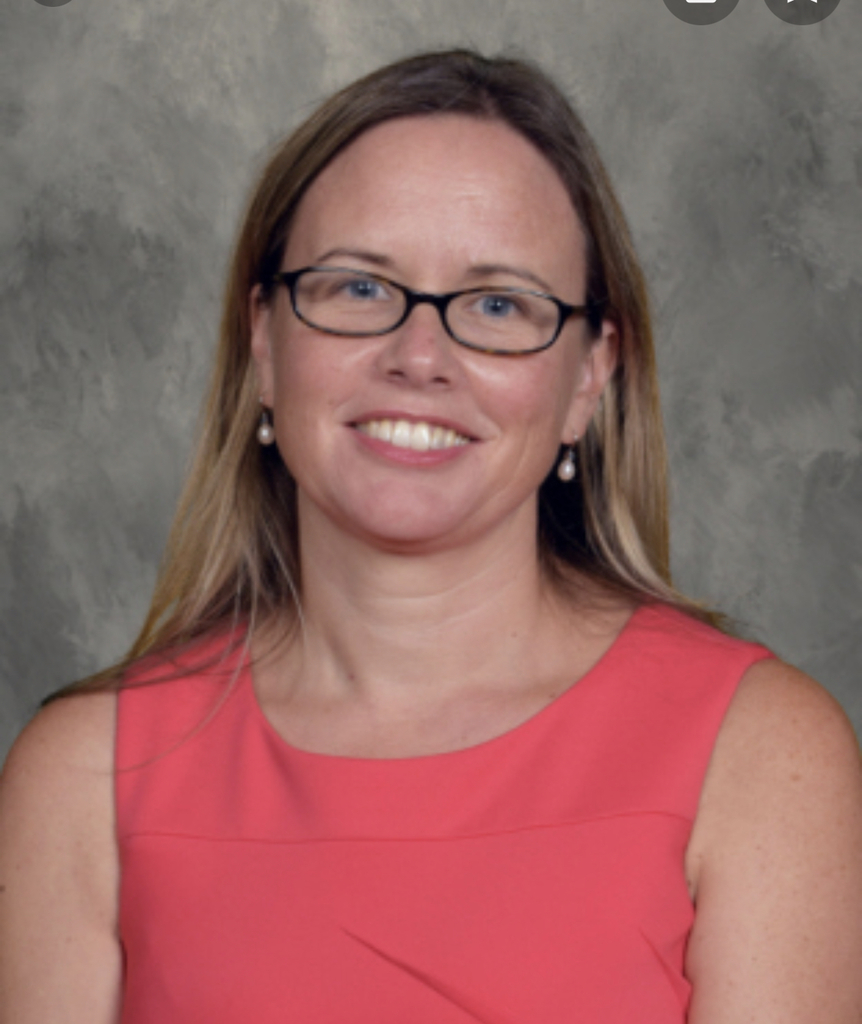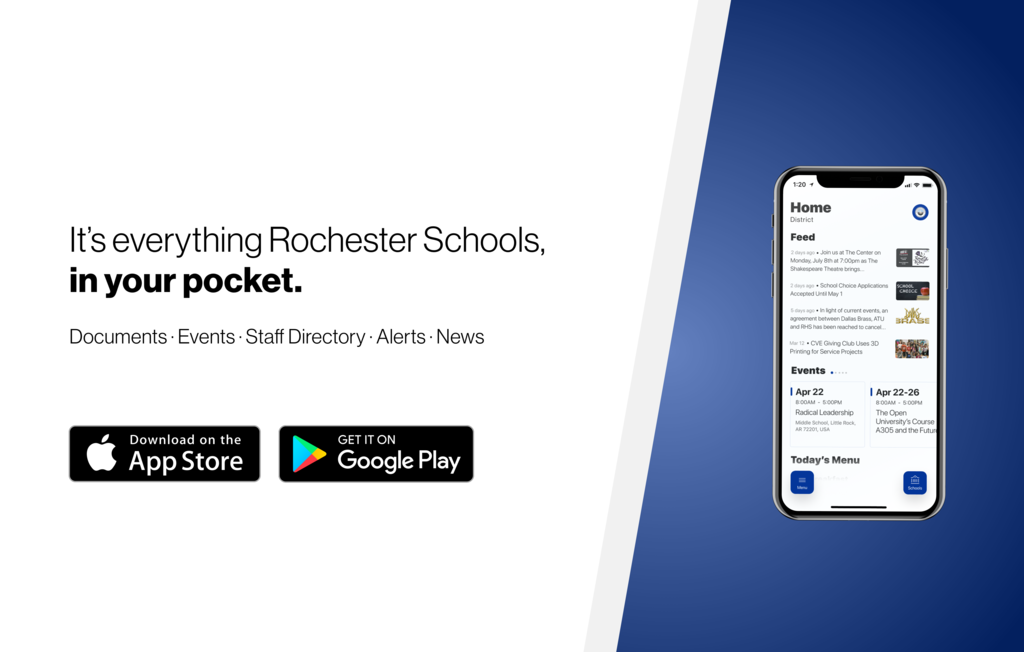 This is an early reminder to parents that the last day of school is June 22nd and it will be a half day.