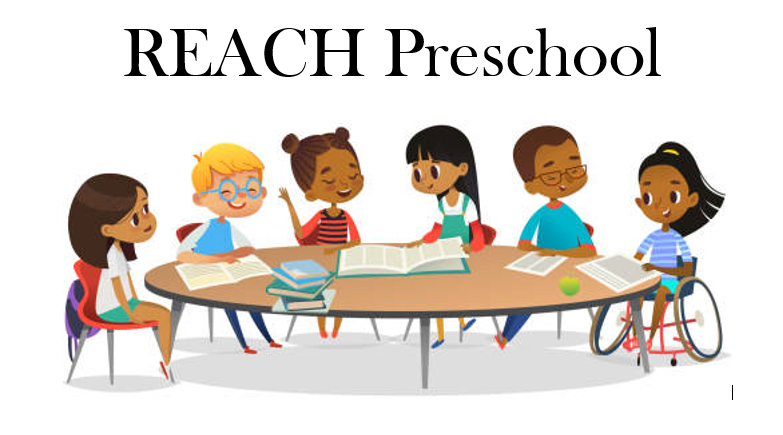 773 Portland St
Rochester, NH 03868
Phone: 603-332-2146
Fax: 603-330-1004
Special Education
Classrooms
Tue/Thur -Mornings
Starting in October
9:15-11:15 AM
Mon/Wed/Fri - Mornings
9:15-11:15 AM
Mon/Tue/Thur/Fri Afternoon
12-2:30 PM
Early Childhood
Classrooms
REACH Preschool is accepting names for community peers within their Early Childhood Classroom. There is a waiting list and calls for community peer spots will take place in late summer.
Three-year-old students will attend three mornings of preschool a week for 2 hours each session. Tuition is $80 a month for community peer spots.
Four-year-old students will attend four afternoons a week for 2.5 hours each session. Monday, Tuesday, Thursday, and Friday
12-2:30 PM
Tuition is $100 a month.
If you are interested in joining our waiting list please email Stacey King. (King.stacey@sau54.org)
Limited spots are available.
Special Education
Referral Information
Referrals can be submitted to Stacey King, Preschool Coordinator.
Email: king.stacey@sau54.org
Fax: 603-330-1004
Address: 773 Portland St,
Rochester, NH 03868
603-332-2146 ex: 5205