Students and families in grades PK-12, please join in on the CTE Spirit Week fun - Feb. 13-17th!
http://bit.ly/3DdHWvV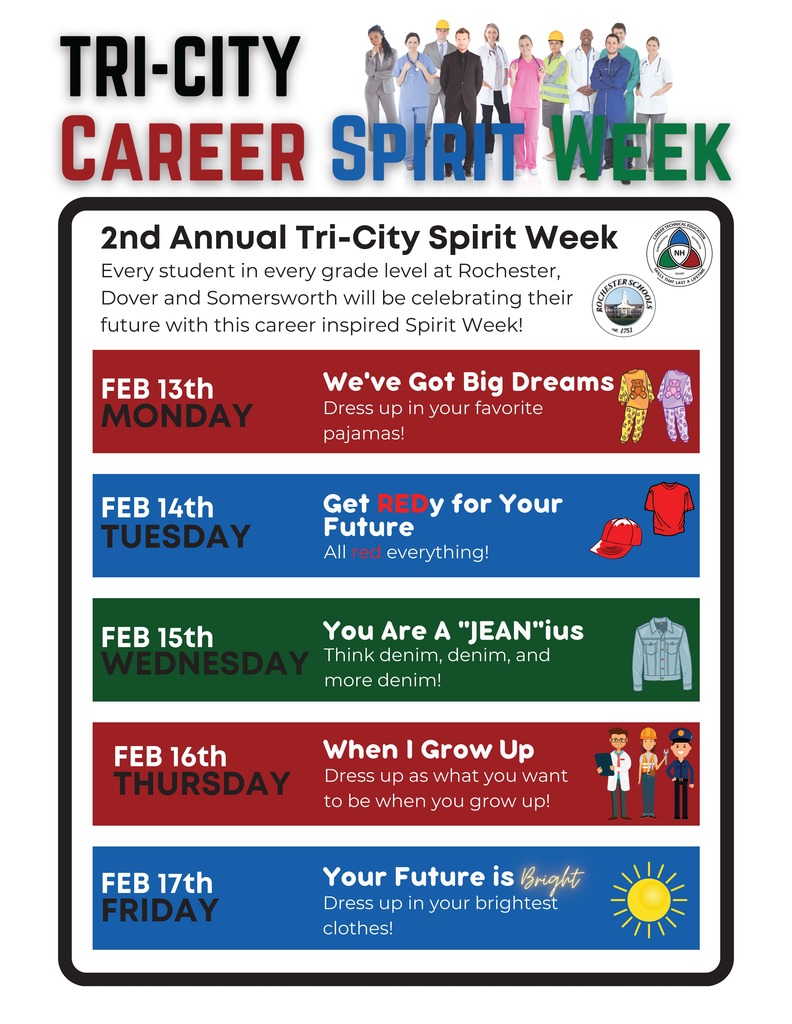 With the theme of "School Counselors: Helping Students Dream Big," National School Counseling Week, Feb. 6-10, aims to highlight school counselors' invaluable contribution to our schools and students.
http://bit.ly/40ztQ1F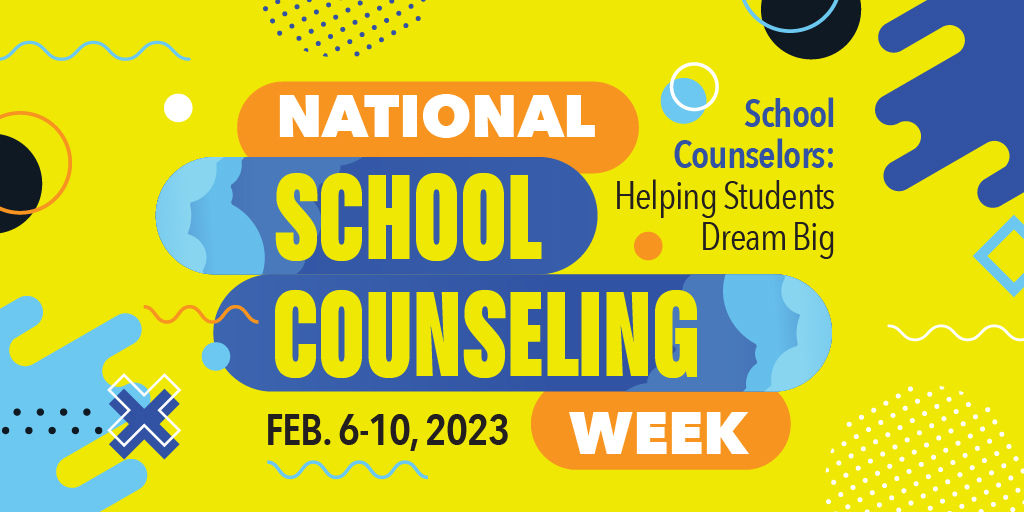 A few pictures from our Friendsgiving celebration!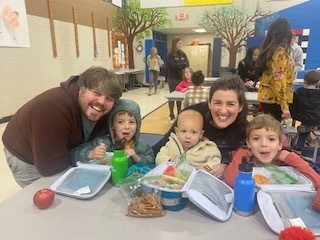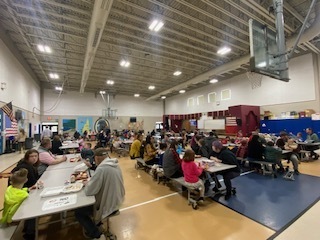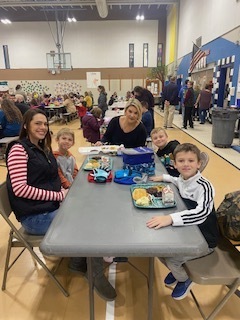 Thank you, Veterans!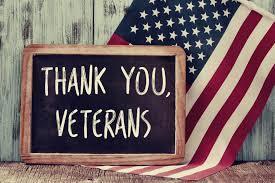 Gonic School student flu vaccine clinic will be held on Thursday November 3rd from 8:30-11:30. Only those students with signed permission forms will be given the vaccine.
​Rochester Listens and Rochester Mental Health Alliance invite you to a community conversation about mental health.
https://bit.ly/3ShoN0G
Please join us in supporting this great community event! Food may be dropped off at Gonic School beginning Monday October 3rd!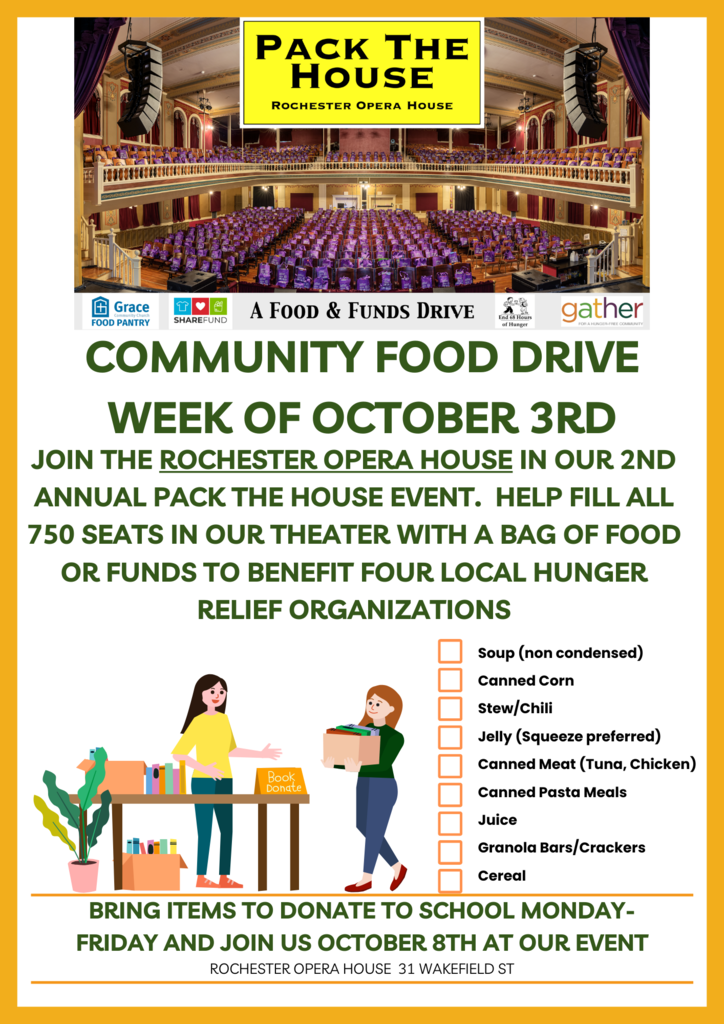 Wednesday September 21st is our first early release day. Students are dismissed at 12:15. Please make sure your child's teacher is aware of any dismissal plans that are different than a typical Wednesday.
No school on Tuesday September 13th! Staff will be attending professional development sessions while the school buildings are used for voting.
Please note that the Universal Free Meal Waiver for New Hampshire has expired and is no longer available for school district utilization. Funds can also be deposited into an established student meals account through
www.myschoolbucks.com
. A mobile app is available as well. Parents & guardians can also set up a low balance notification and/or automatic replenishment within the website or app. The Free and Reduced Meal application can be found at
https://www.rochesterschools.com/page/food-service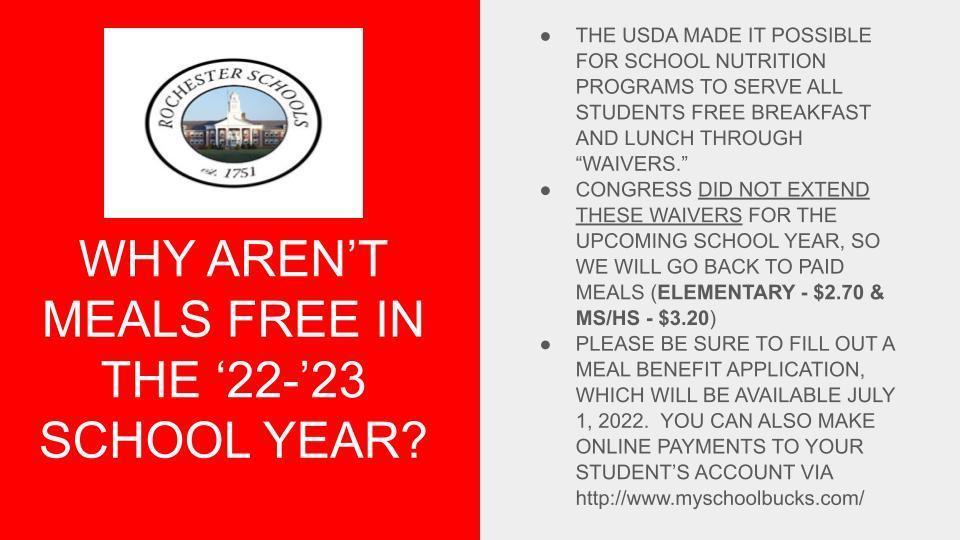 A few before and after photos. Thank you to those who came out to help!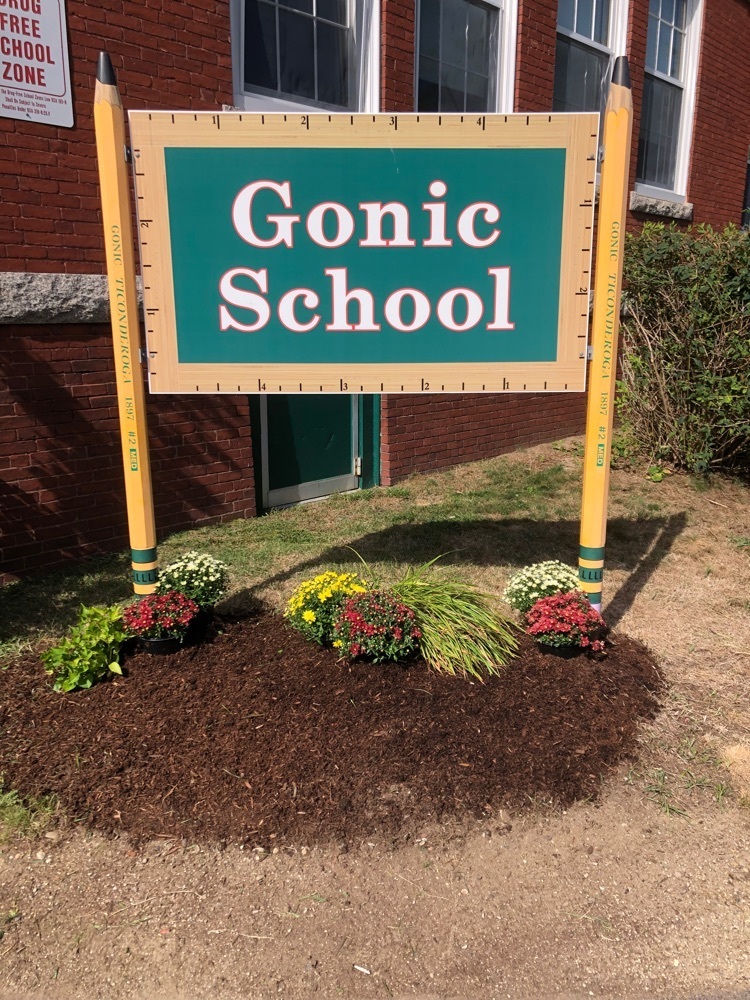 We are lucky to have such amazing group of administrators leading our schools!!!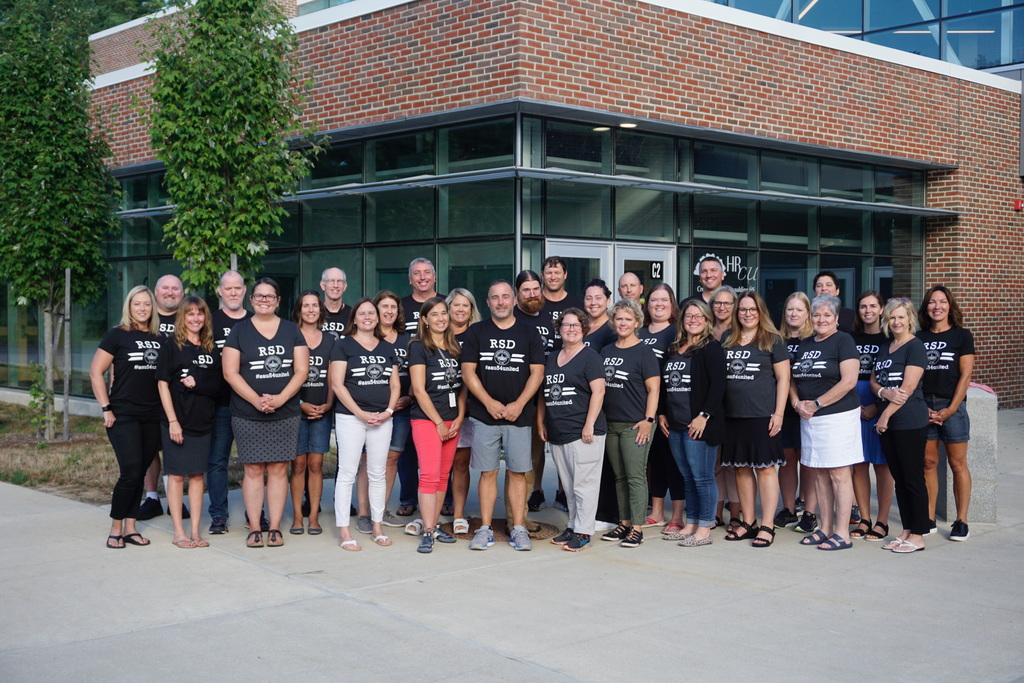 School starts soon! The first student day is Tuesday August 30th. Just a reminder that the new school arrival time is 8:15. Be on the lookout for an updated family communication email during the week of August 22nd that will have more detailed information!
A great morning of teams building with District Administrators!! #RSDUNITED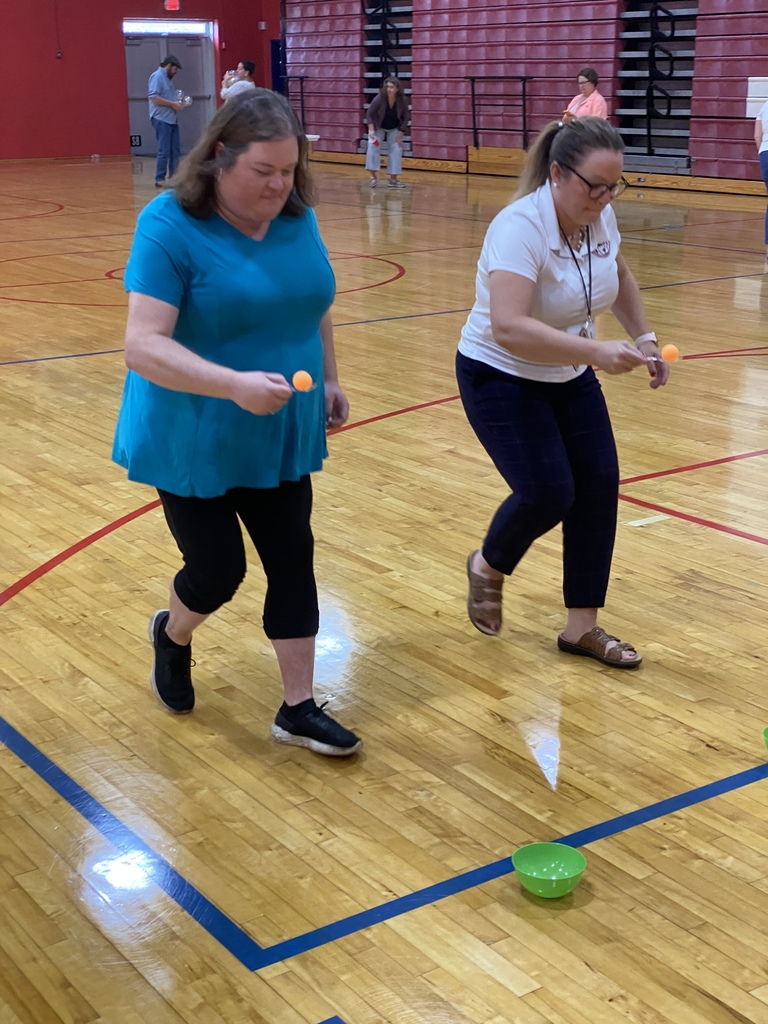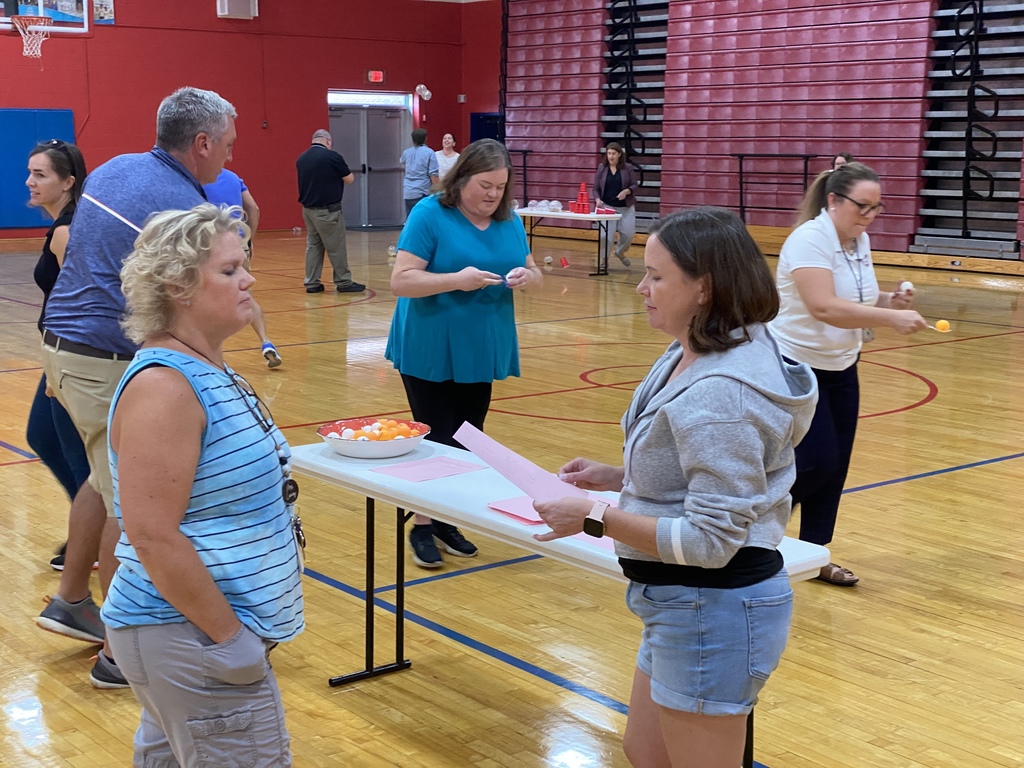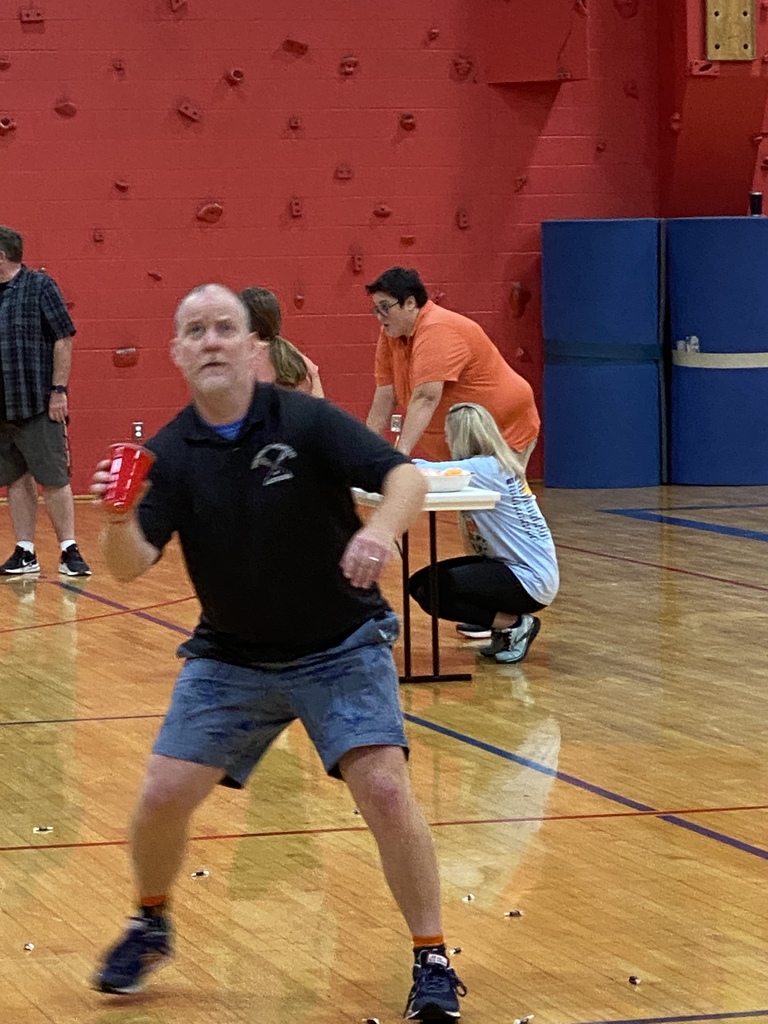 Kindergarten Day!!! Wednesday August 10th from 9am-10am. Please bring your kindergartener to school for a meet and greet, tour of the school and more!! Gonic School 10 Railroad Ave.