Art Classes
Art classes offer students the opportunity to be creative using a variety of materials and techniques. Strong craftsmanship, careful planning and original ideas are requirements for all art classes. Students are expected to complete

informative and summative assessments according the art department competencies.

Note:
All art courses will fulfill the State of New Hampshire graduation requirement for 1/2 credit in fine arts.
For description of Art classes available, please go to the Program of Studies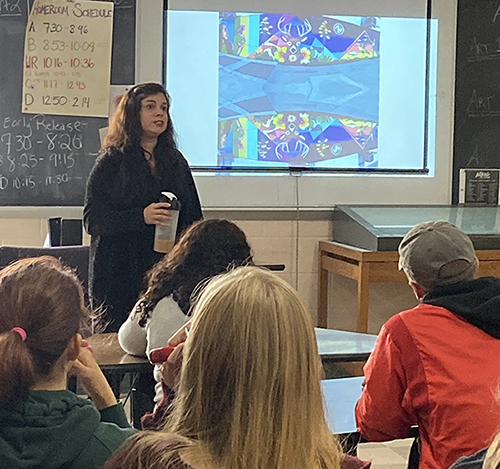 Local Artist Bianca Mireles speaks with art students about the mural she just completed behind JetPack Comics.
Art Activities
Our art students paint the store fronts on Main Street to show appreciation for our finest,
the Rochester PD.